Below is a guide on how to change the credentials you use to log into your affiliate account.
To change the email address associated with your account, go to Account > Settings > Users. Then, click the pencil icon on the right-hand side of the user you would like to update. This will open up an overlay where you can edit the required fields to update the login details, as pictured below: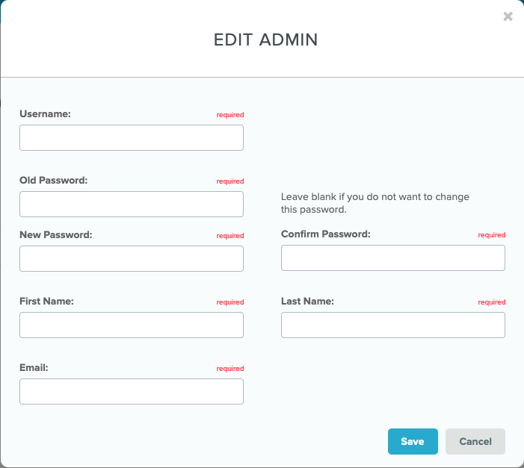 Please note: Only the admin user of the account can modify credentials.
Once finished, click the Save button. Next time you log in to your account you may use your updated credentials.
Please note: To log into your account you must use the email address associated with the account.