This article helps affiliates with how they can link their TikTok account to their Commission Factory affiliate account.
To connect and link your TikTok account to your Commission Factory affiliate account, go into the Settings settings of your dashboard and go to the Traffic Sources tab. By scrolling down you will see Connect your social networks. Click on the three-dot icon button on the right-hand side of TikTok. This will then open a pop-up window that will allow you to log into your account and connect it.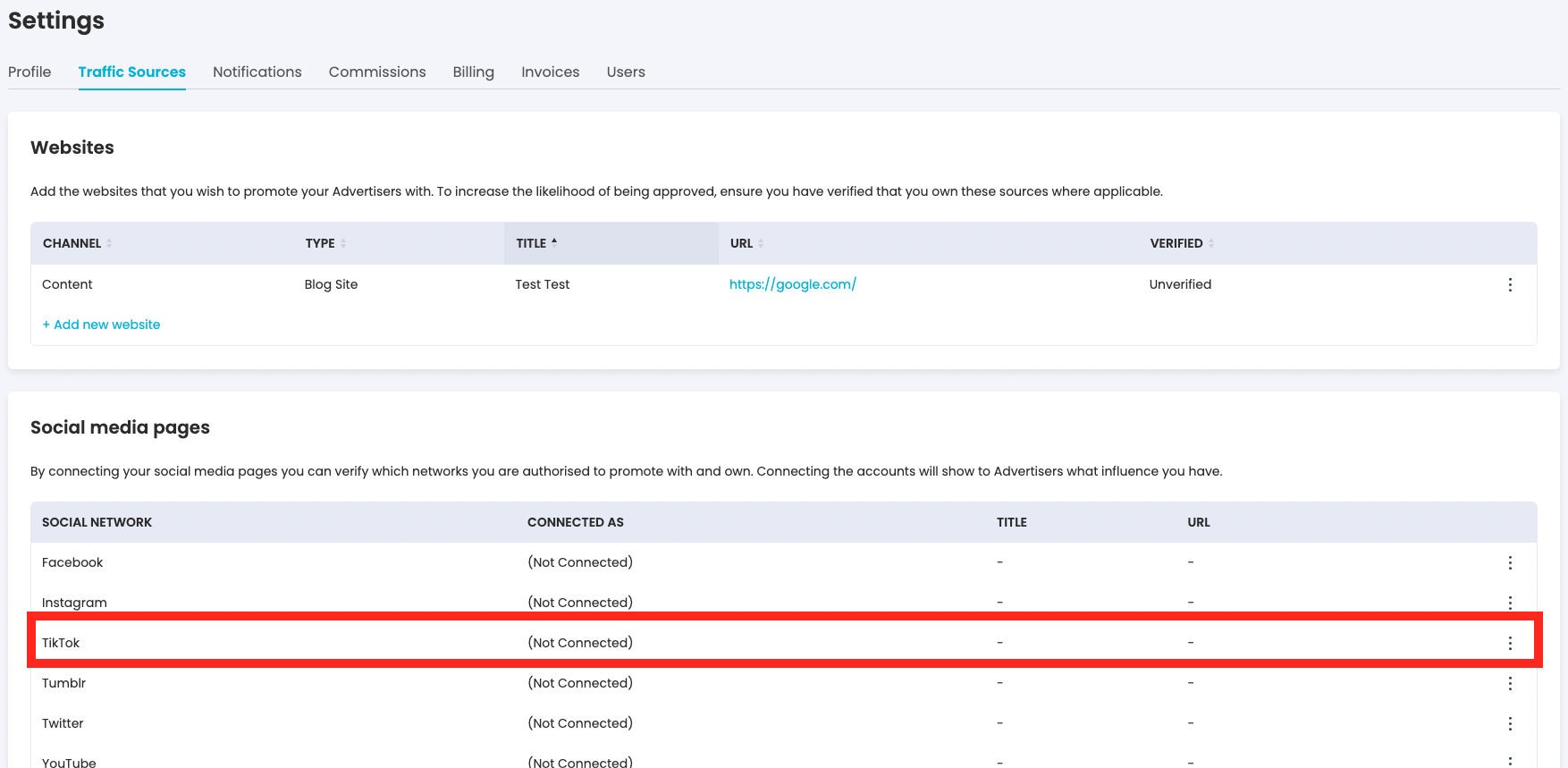 Please note: If you are having issues connecting your social media account, please try using a different web browser or a desktop device.
For more information on how to add other traffic sources to your account, please see another one of our Help Centre articles here.