This article explains what an unknown traffic source means when looking into a transaction's conversion details.
Affiliates can find the conversions details of a transaction in their account by going to Reporting > Transactions and clicking the three-dot icon on the right-hand side and selecting More Information.
In the conversion details a referral traffic source is indicated at the bottom (screenshot below). If it is listed as (Unknown) this means that a referral URL was not captured for this transaction.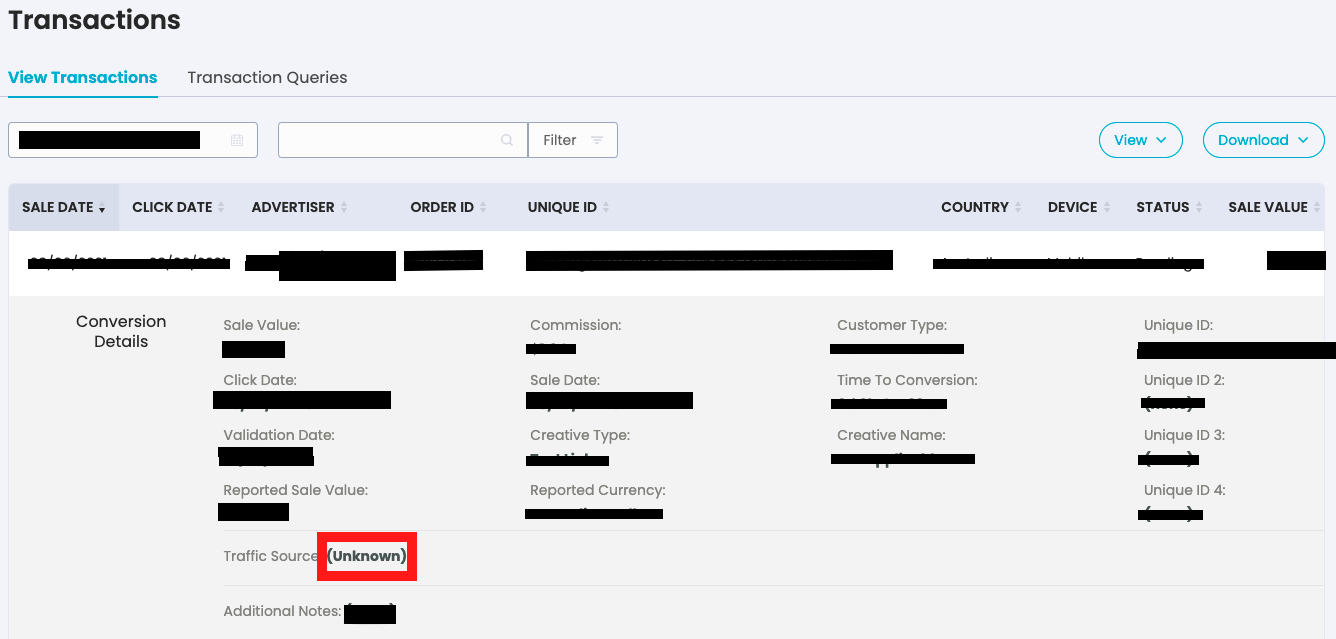 Please see our Help Centre article on Understanding Transactions for more information on this section of the platform.