This is a Publisher guide to help you understand how to use the message centre in your account.
The Message Centre can be found in your account at the top right-hand side, as pictured below in the red circle.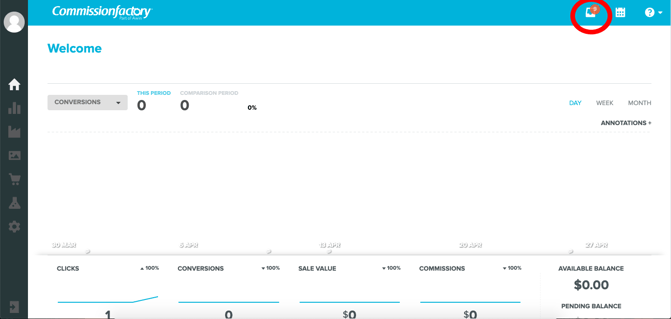 By clicking on the inbox icon, you will be taken to the Message Centre. Here, you are greeted with your inbox, where you can read and create messages.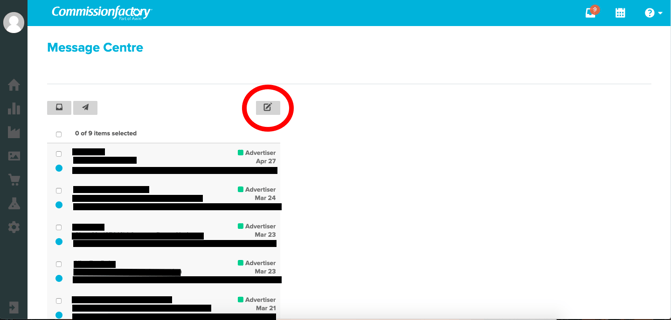 To create a message, click the compose message icon (pictured in the red circle above). This will then enable you to start composing a message.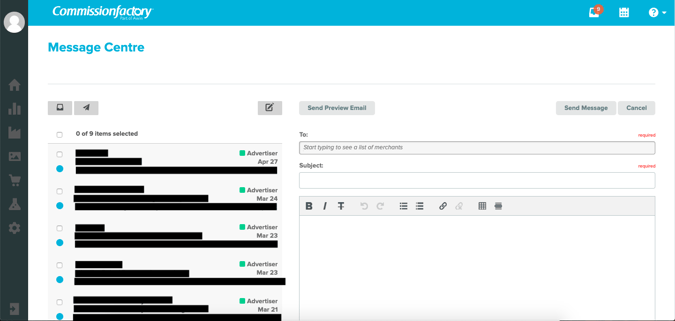 Simply fill out the required fields, write and send your message.
Please note: You can only message an advertiser directly from the message centre when you have joined their program.
If you would like to message an advertiser, however, you are not joined to their program (or are still pending), you can do so. Navigate to the Advertisers section of your account, search for the advertiser you would like to send a message to and click the message bubble icon on the right-hand side of the advertiser's name. This will open up the message centre with that brand auto-populated in the send field. You can then type out and send your message.