A guide on selecting, engaging and communicating with your affiliates
Optimising your affiliate program will help drive brand awareness and increase revenue to your program. There are several ways to optimise your program however it's important your optimisations are in line with your business objectives and within your means.
Below are a few tips to get you started:
Partner with a variety of Affiliates
By partnering with a variety of affiliates, you're increasing your reach and brand presence. For example, partnering with affiliates from all types of verticals such as Cashback, Coupon, Loyalty, Price Comparison, Content, Influencers, and Technology partners will mean you're reaching a variety of consumers, the more open the affiliate program the more reach your program will have. To invite more affiliates to join your program, click on Affiliates, Directory and you'll have access to the thousands of affiliates we partner with. In addition, if you click on rank twice, it will filter by the most successful affiliates on our network.
Review Affiliate Applications Regularly
Usually, Affiliate programs are set to a default of "Screen" for affiliate applications. This means the advertiser has 72 hours to review affiliate applications before they're automatically approved. How stringently you vet these applications will depend on your brand objectives. For example, if an affiliate is promoting Computer products and you're a fashion brand, this affiliate might not be the best affiliate to partner with. Our recommendation would be to review applications twice a week, or every 70 hours to ensure applications aren't slipping through without being reviewed.
Create unique incentives for Affiliates
Creating unique incentives is a great way to build your brand presence and scale revenue. Affiliates will frequently offer extra exposure in exchange for an exclusive coupon, and / or commission increase for short periods of time. For example, if you provide a cashback site with an increase of 1% or 2% in commission, you can often ask for exposure in exchange. This could be a homepage banner or a featured tile on their site, which all adds value and means you're increasing your visibility on the affiliate's site. To increase a commission for an affiliate, please contact your Commission Factory Account Contact.
Another incentive is to provide an exclusive coupon to an affiliate. Affiliates prefer to receive exclusive coupons as exclusivity is responded to well by consumers. As a business, consider what is within your ROI (Return On Investment) and create an exclusive code that is assigned to an individual affiliate. You could offer a flat discounted rate i.e. Save 20% OFF, a flat dollar discounted rate i.e. Save $20 OFF, or offer a Spend & Save code i.e. Spend $100 Save $20. Be as creative as you like with these offers. Keep in mind the broader the offer, the stronger the response. For example, a sitewide offer usually performs stronger than a category-specific offer.
Upload Banners for promotions
Banners add great value to a program. It provides a chance to put your brand out there with a clear message, in an aesthetically pleasing way. These are also very valuable to communicate a promotion you're running to affiliates. It's important to keep your banners up to date to ensure the message is accurate. Examples of banners can be found below: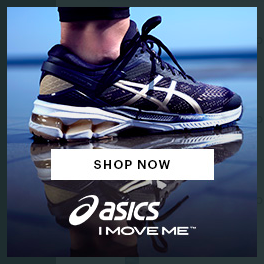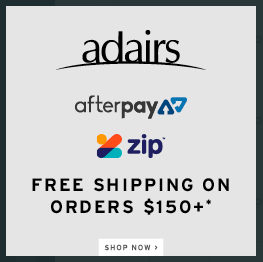 Communicate regularly with affiliates
Communication is key to keep your affiliates informed of promotions and your brand front of mind. The best way to communicate to affiliates is via the message centre on your dashboard. The message should be clear, informative and ideally include affiliate links. The idea is to provide all the information the affiliate would need in a clear, concise way.
Identify what times of the year are strong for your business, optimise with affiliates over those dates and consider optimising more in Oct-Dec
As a business, there will be peak and slow periods of the year. It's important to identify what times of the year these occur, and choose to increase your presence with affiliates during those key dates. The busiest time of year for affiliates is October - December. This is where the majority of big sales occur. For example, Click Frenzy, Travel Frenzy, Single's Day, Black Friday, Cyber Monday, 12 Days of Christmas, Christmas Day, Boxing Day and New Year's Eve all fall within those three months. Optimising during peak times of year shows you're competitive with brands and provides greater visibility of your brand. When you have identified those key periods, start communicating with affiliates via the message centre around the activity you'll be conducting and incentivise with a code and / or commission increase.
If you would like more information on how you can optimise your affiliate program, please get in touch with your dedicated Commission Factory Account contact.