This guide shows affiliates how they can generate an API key in the platform.
To generate an API key, affiliates must click on their profile icon located at the top right-hand side of the platform and select Profile and preferences. Once in Profile and preferences, click into the Apps and API keys tab, as pictured below.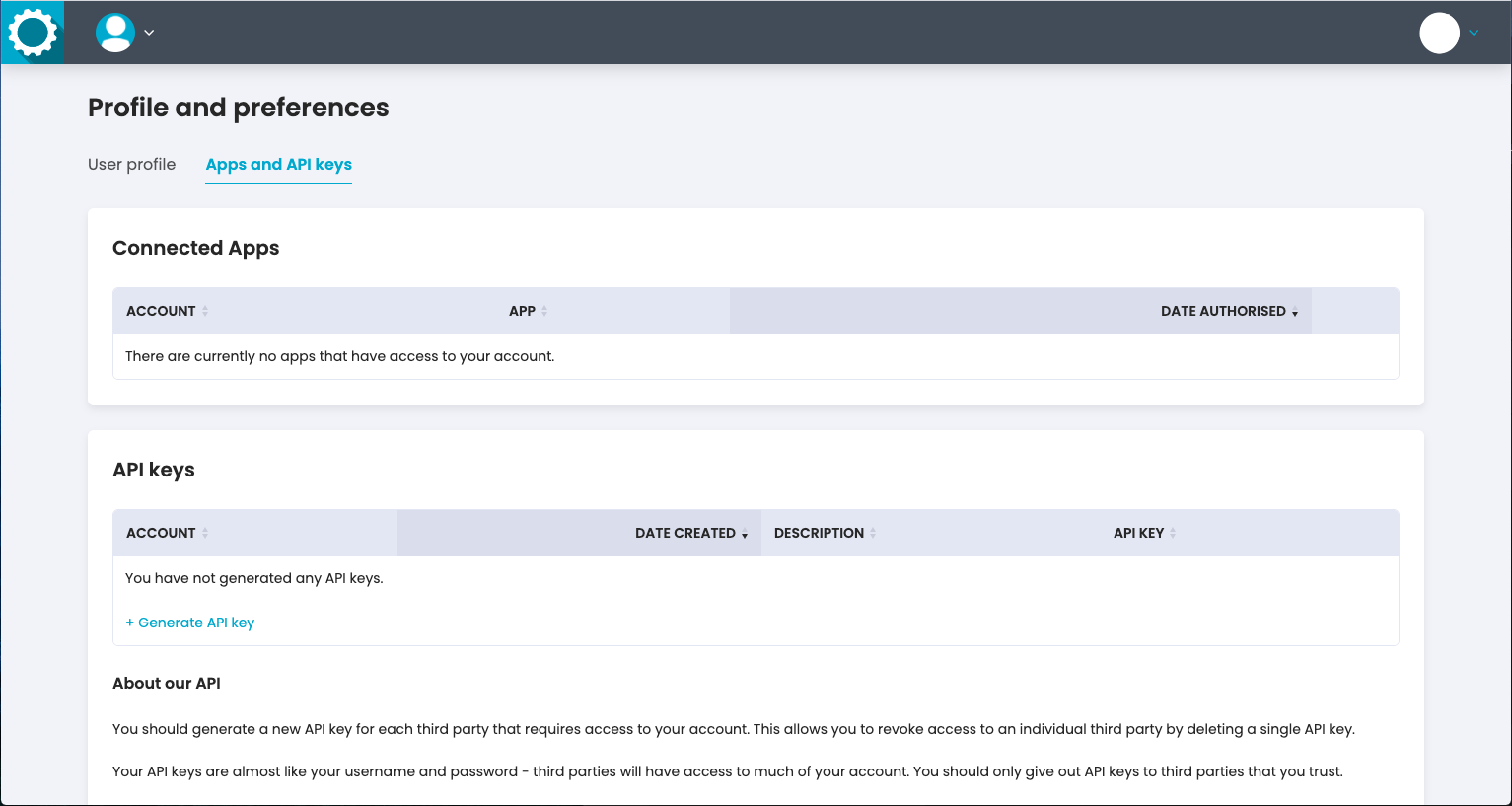 Click on the + Generate API key button to create your unique API key.
Please note: Remember that having access to one of your API keys is almost like having your username and password - third parties will have access to much of your account. You should only give out API keys to third parties that you trust.
Please note: If your user profile manages more than one affiliate account, you may create multiple API keys for each account.
To get started on using our API, please visit our Developer Documentation which can be accessed here.