This article shows affiliates how to submit an application to become an affiliate on Commission Factory.
The first step is to go to our website (commissionfactory.com) and click the Sign Up button on the top right-hand corner. Before submitting an application, we highly recommend viewing our Help Centre article on Affiliate Application Tips.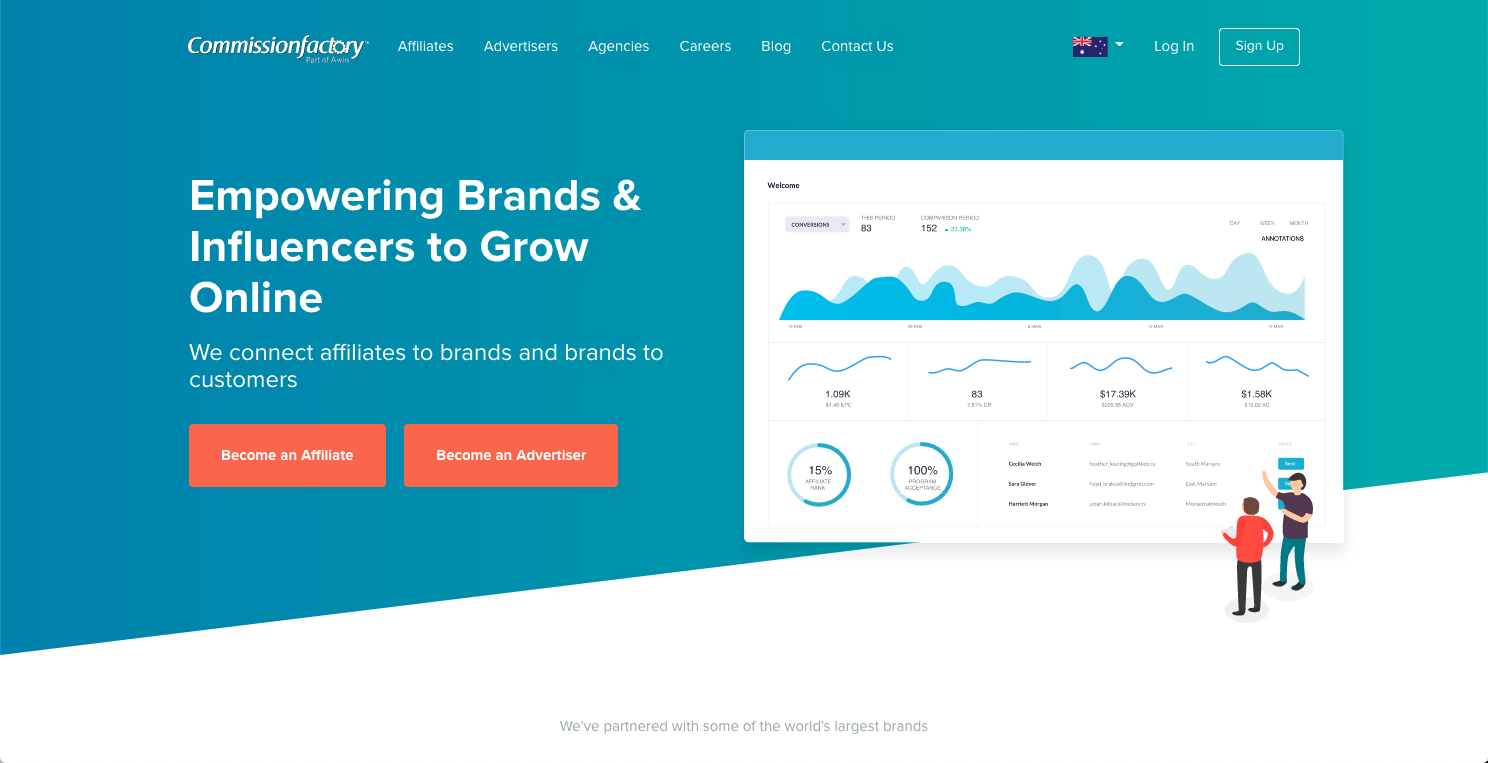 You will then be directed to the following page where you can then select the first option Sign up as an Affiliate.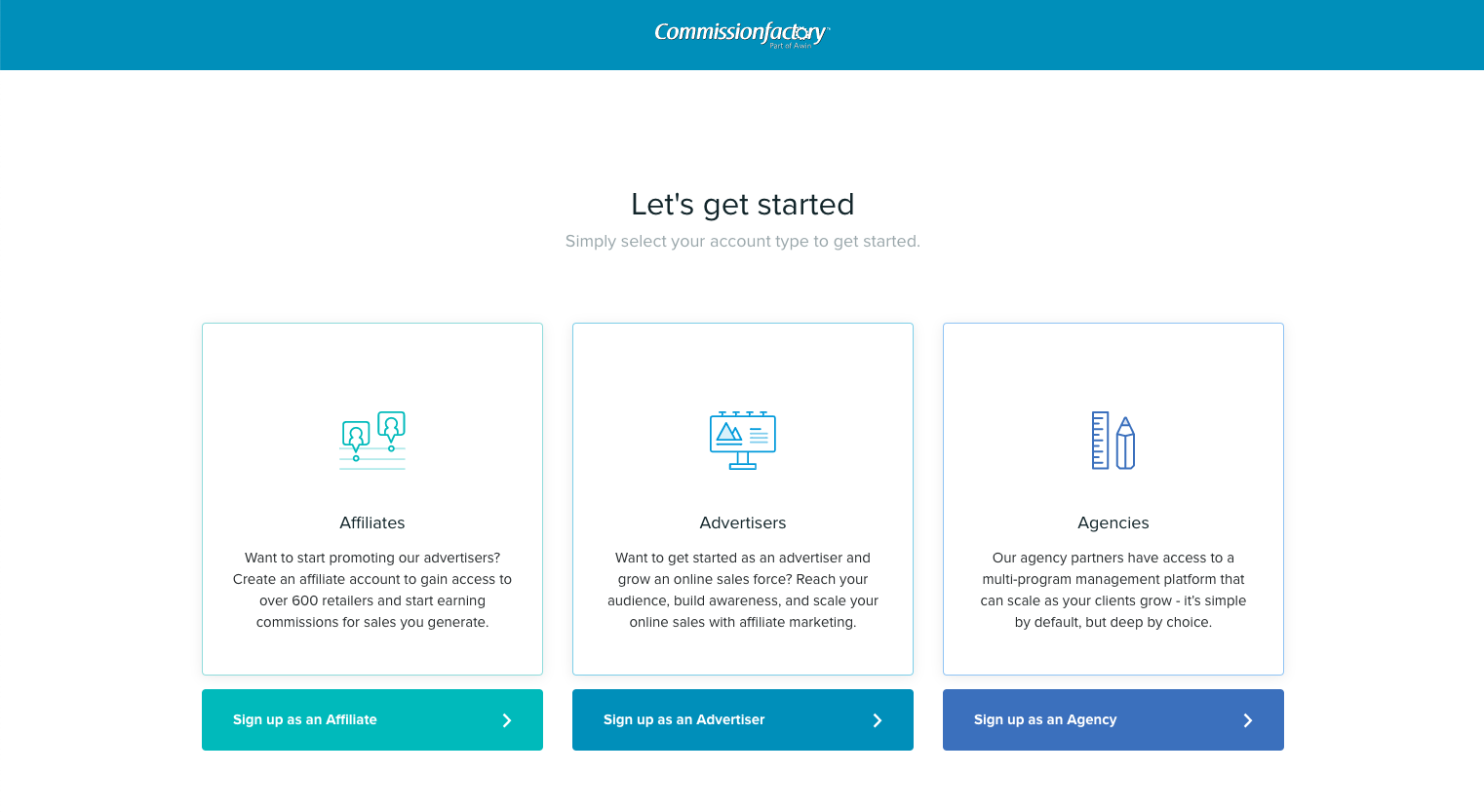 Once selected, you will then be asked whether you are operating as a business.

If you select yes, you will then have to fill out the following information, including whether or not your business is registered in Australia with the Australian Taxation Office (ATO). If you select yes, you will then be asked to fill in your Australian Business Number (ABN) and if your Australian business is registered for the Goods and Services Tax (GST).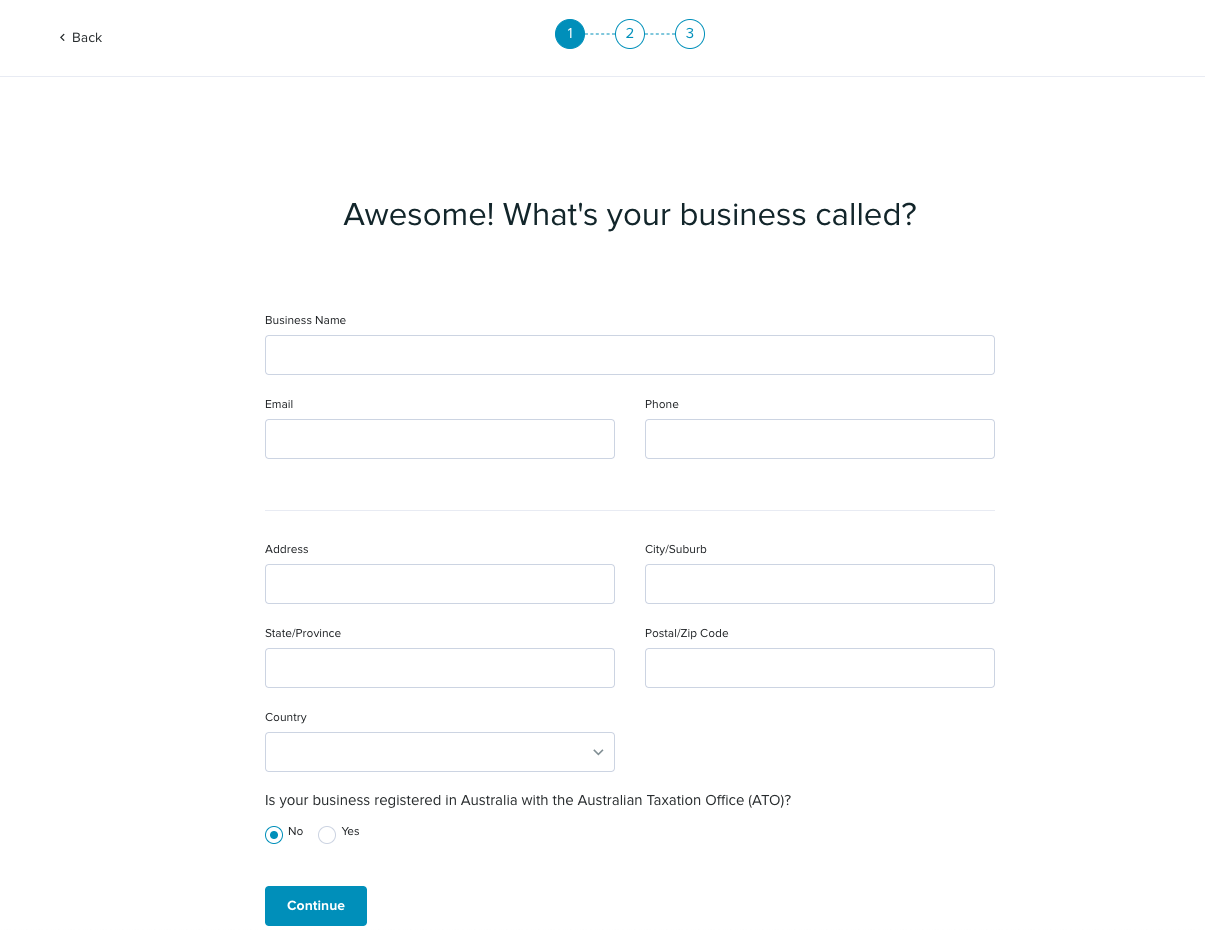 Whether or not you selected yes or no for the Are you operating as a business question? you will be directed to fill out your contact details, as pictured below. Once you have finished filling out your contact details and have read and agreed to Commission Factory's Privacy Policy and Standard Terms for Affiliates, please press Continue.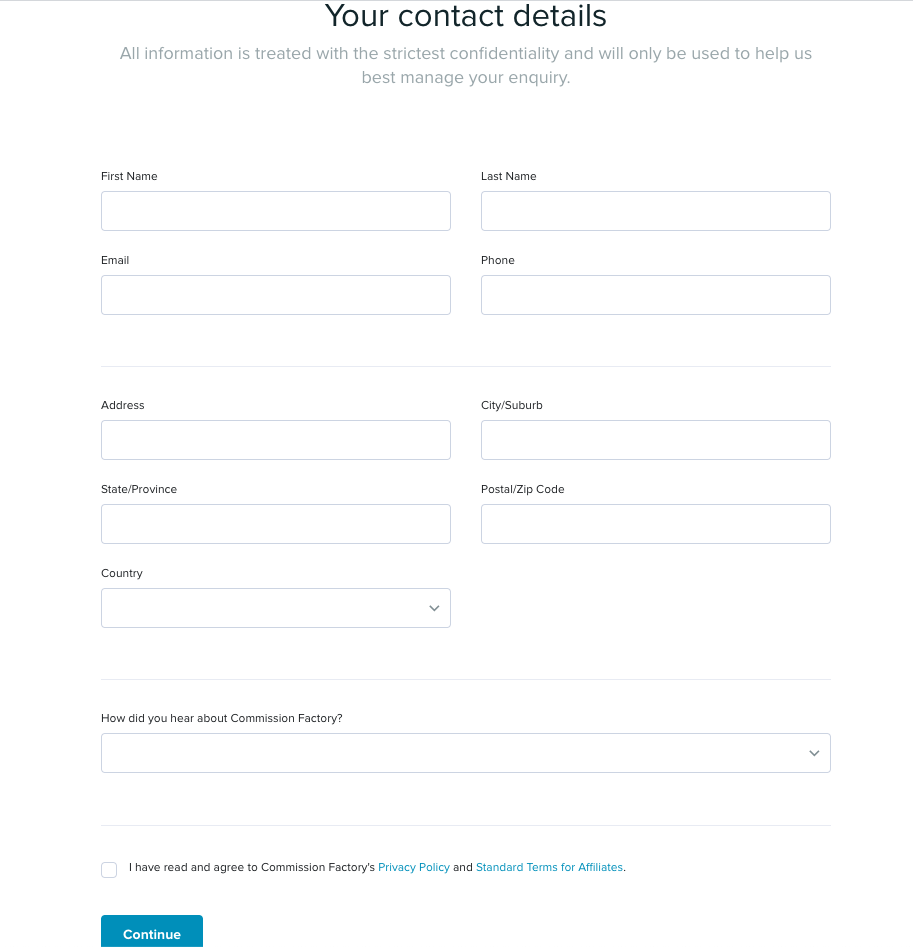 The last step of the affiliate applications prompts you to add at least one traffic source where you will be promoting advertisers. You can add a website or connect your social media accounts. Please see screenshots below for what these options look like.
Adding a Website: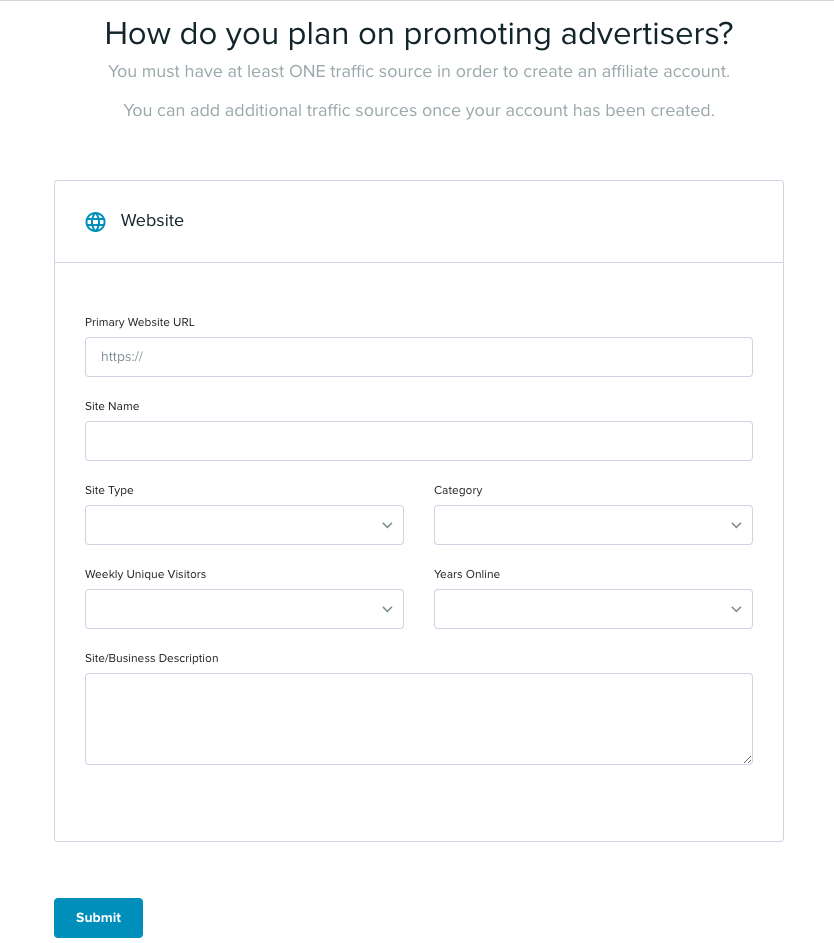 Connecting Social Media: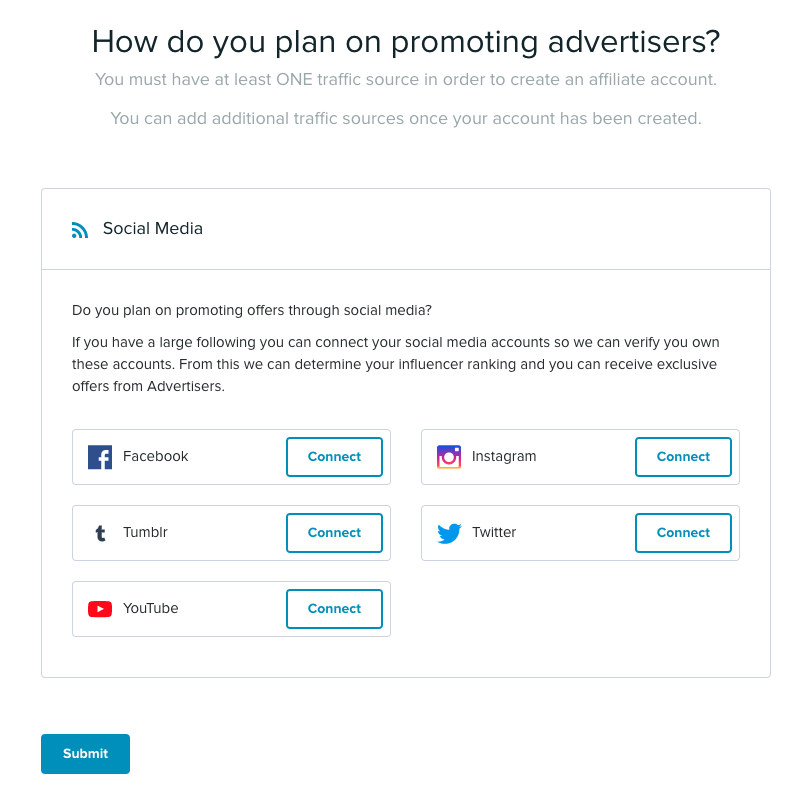 Once you have finished adding at least one traffic source, please press the Submit button. You will then see the following message appear to thank you for your submission.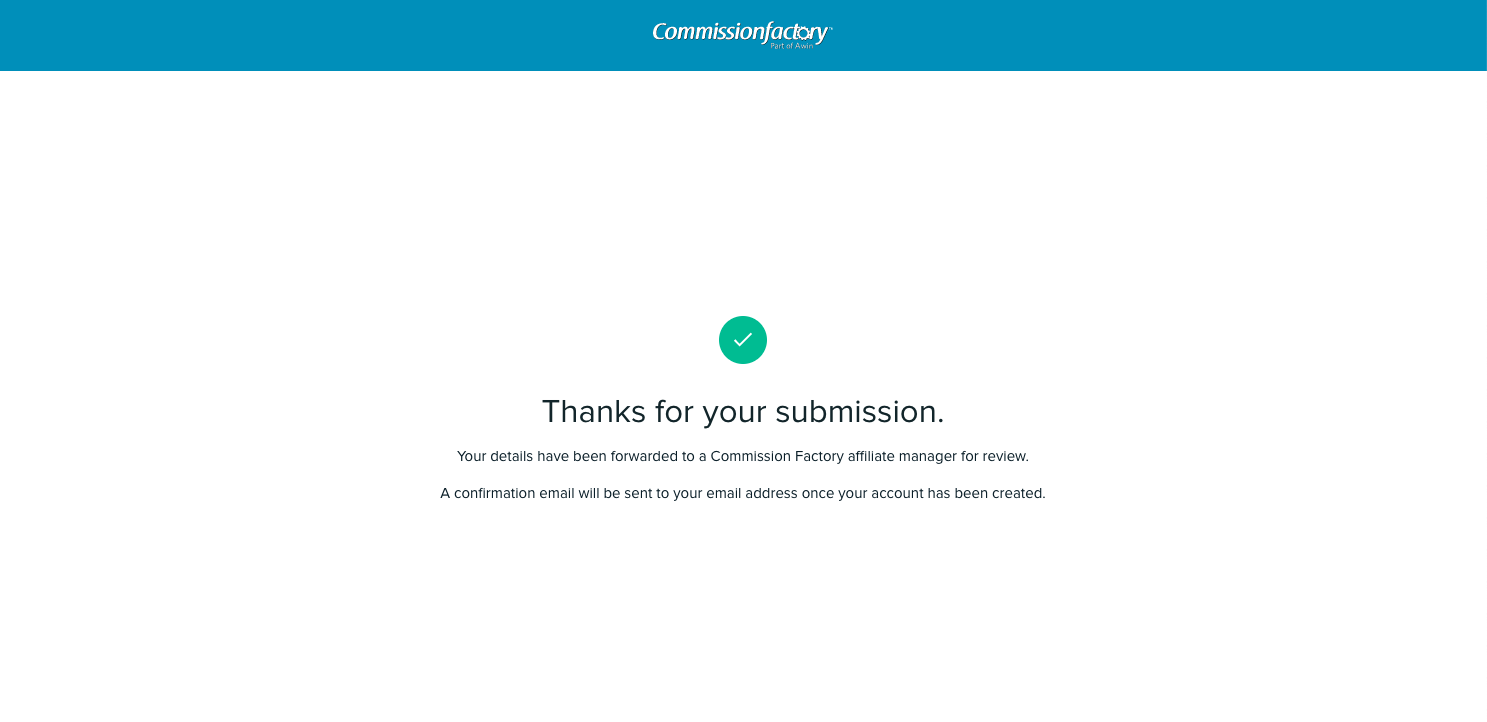 Please note: Once you have submitted an application, please wait up to three business days for our Publisher Team to review. You will then receive an automated approval or rejection email to the email address you submitted your application with (please check your junk/spam folder just in case). If you have been approved, please follow the prompts in the email to set up your affiliate account and please visit our Help Centre here for articles and guides to help you get started and promoting advertisers in no time.