This guide shows affiliates how to reapply to an advertiser program.
To reapply to an advertiser program, go to Marketplace > Advertisers and search for the advertiser program you would like to reapply to in the search bar.
On the right-hand side of the advertiser name select the three-dot icon and then press Reapply to program.
This will prompt and overlay to appear, which can be seen in the screenshot below: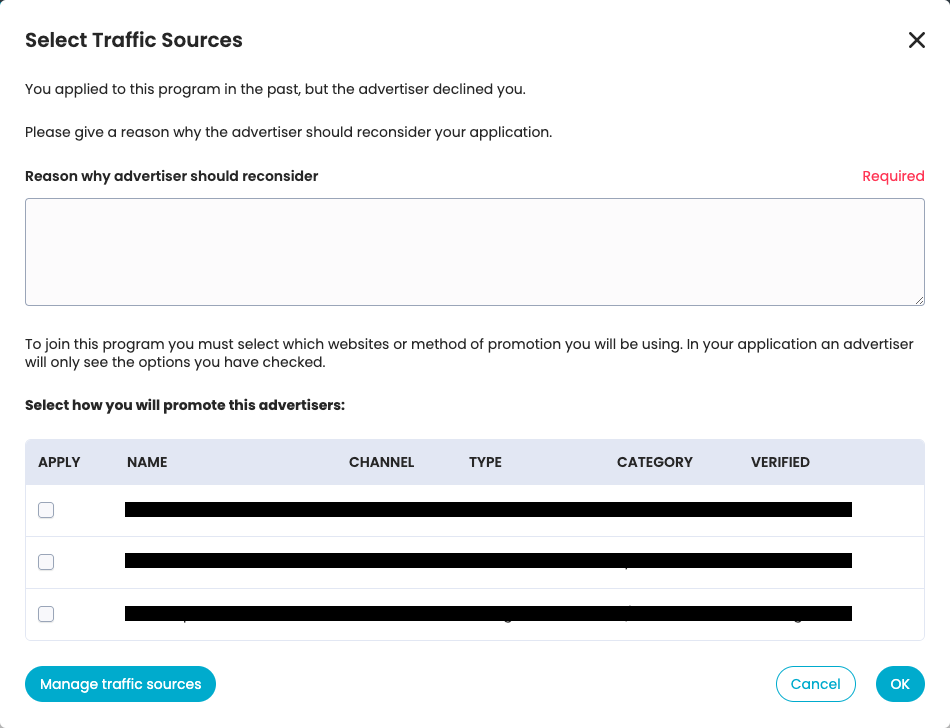 Affiliates are required to fill in information on why the advertiser should reconsider accepting their application. Once filled in, please select all the traffic sources you intend to promote the advertiser on and select OK. Please note that any unapproved traffic sources cannot be used to promote the advertiser with.
Sometimes, advertisers will decline affiliate applications due to the lack of information and understanding they have on the affiliate and how they intend to promote advertisers. We highly recommend making sure your affiliate account is optimised before applying to programs. Please read our Help Centre article on How to optimise your affiliate account for more information.