This guide shows affiliates how to log into their Commission Factory account.
To log into the Commission Factory platform, please go to our login page. Simply enter the email address and password associated with your account and press Log In.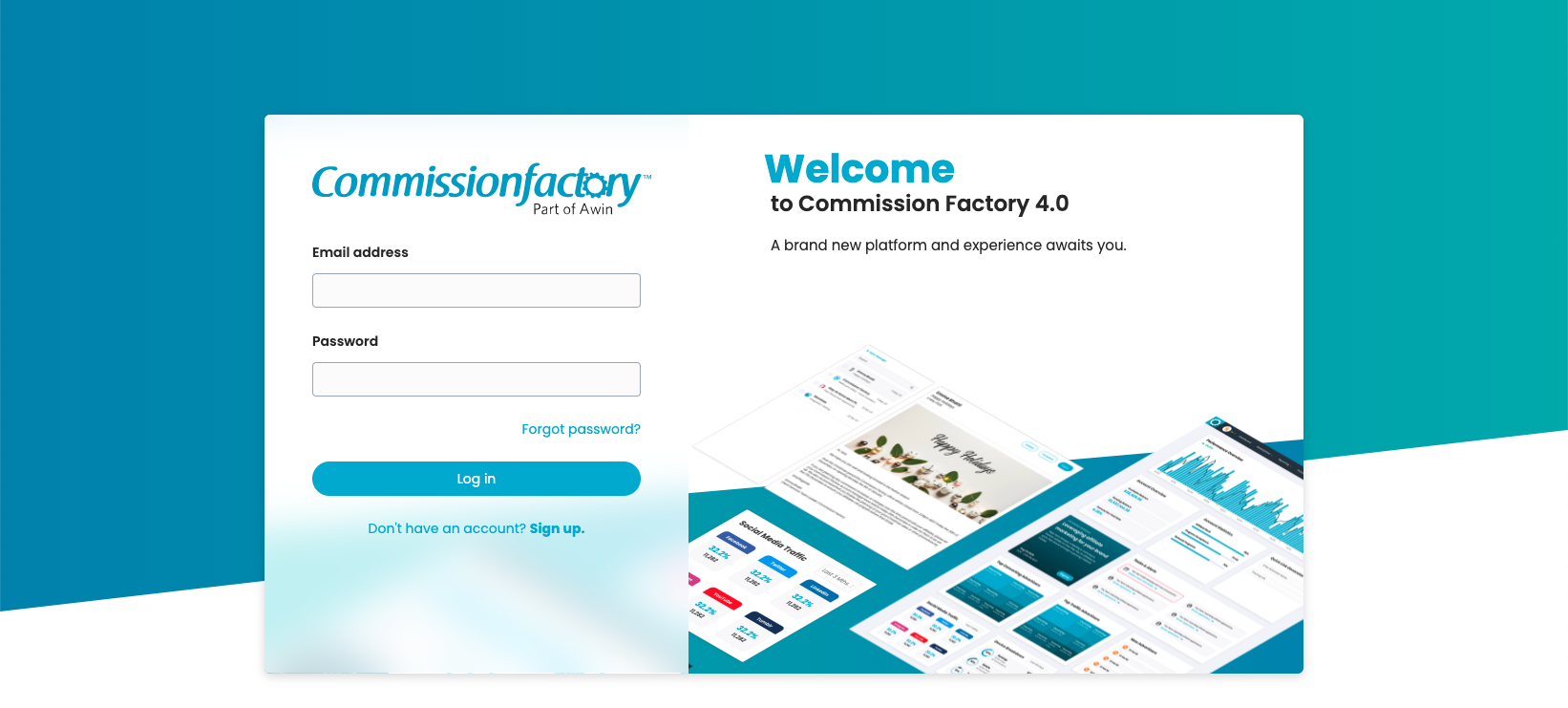 Please note: If this is your first time logging into the platform, please ensure your affiliate application has first been approved by our team. Once approved, an automated email is sent to the email address you signed up with (please check your junk/spam folder just in case) and follow the prompts to set up your account.
If you are having trouble logging into your affiliate account, please read our Help Centre article here.